The Unashamedly
Human School
Next Intake: December 2023
Of The
Pre-launch Webinars
Life is short…..So what are you going to do about it?
If you are a woman over 50 its time to embrace what is next!
Aging is not lost youth it is a new stage of opportunity and strength.
I help women who've entered their second half of life in two different ways…
Women who feel unsatisfied, unfulfilled, and simply stuck but they have a strong desire and high commitment to finally figure out how to bring more passion, purpose, and excitement into their life again and leave behind their old programming and conditioning which can be completely invisible to them in their day to day lives. 
Women who have a business they are super passionate about which is either online or in person but they are frustrated by having either irregular income coming through, a small and/or low-quality email list that produces very few paying clients AND they are ready to get serious about growing their business quickly without investing in lots of programs that end up confusing them even more. 
Join My Mailing List to get a hold of subscriber only discounts, articles and training.
Certified Coach, Master NLP Trainer, Hypnotherapist, Three Principles Facilitator and Trainer
Jacquie Forde is living her purpose by helping women particularly those who are over 50 find and live their second half purpose so they can make the rest of their lives their absolute best and earn income well into their retirement if they so choose.
Jacquie has professional qualifications in Nursing, Midwifery, Shamanic Healing, NLP, Hypnosis,Sales and Marketing and The Three Principles. She spent over 30 very successful years working in the corporate sector for blue chip organisations refining her skills in sales, marketing, business development and finally government affairs. 
But what she found is that the higher she got to the top, the more miserable she became!
So at age 48, she left the corporate world to become a full-time coach, a much later-in-life purpose she discovered that has never felt like work.
Let me help you make the rest of your life your best too!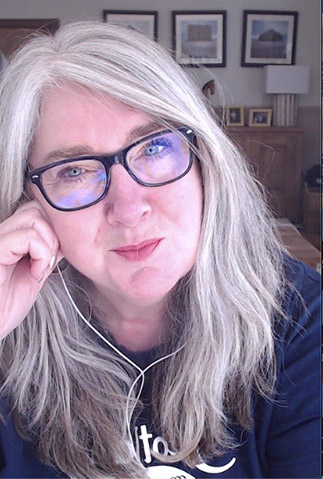 I know I can help you take the action you need to get to where you want to be. Whether you are looking to reinvent yourself, build a business, let go of unwanted behaviours that are holding you back or you are looking for a new direction, perhaps you are facing a career pivot, I can help you make these decisions and changes with clarity by understanding your own value, wisdom and direction.
Being in our 50's, 60's and 70's does not have to be a winding down. Women of our age are at the height of our spiritual and intellectual powers. Please know that its time to arrive into your full wisdom and power and trust our your intuition.
Workshops and Retreats
Online and In Person
Corporate Events and Workshops
In Person Events
I am a life, leadership and business coach based in Scotland. I work globally with women who want to get the most out of their lives and businesses. Women who are fed up with their lot and are ready to transform. Women challenged with busy minds and overthinking. Women who want to become free of the limiting habits, addictions, lack of confidence and anxiety that holds them back. Women who want to fearlessly get the most out of their life and their business. Women just like YOU!!!
Join My Mailing List to get a hold of subscriber only discounts, articles and training.
...what other experts say
"Jacquie Forde is the quintessential woman–profound and practical. She shares her wisdom about the Principles underlying the human experience with simplicity, integrity, and in a way that resonates with peoples' innate intelligence. In this way, she takes them on an inner journey where they tap into their own understanding of who and what they are at their core. This is the heart of the Three Principles message."
"Jacquie is a woman without limits! I can't help but smile as she talks about all the things she is doing to help get the word out about the 3 Principles. You can see how deep her understanding is by the impact she is having both with individuals and with larger political systems. Her feeling is so beautiful and it flows from her like a river!"
Jacquie Forde has a warm heart and a loving spirit. Combined with a wicked sense of humor, these gifts make her a powerful coach, teacher and mentor. She brings her deep understanding to light in ordinary words that touch the soul.
What would your life be like if you could simplify it
today?
In the grand tapestry of life, there's one thread that ties everything together – our human experience. It's a journey ...